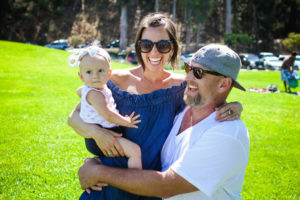 Clayt Bertlesman
Head General Contractor
Arrowtown construction began as most all contracting companies do… from a grass roots laborer wearing his bags in the field, gaining invaluable experience and knowledge. Head General Contractor, Clayt Bertlesman, spent his early twenties flipping houses with his father and brother, learning every facet of home building and the most efficient way of creating a quality finish in each aspect (ie. carpentry, electricity, plumbing, etc).  They spent invaluable time troubleshooting the process of  turning old homes into modern contemporary ones with pleasing design and efficient use of space.
A now long time licensed General Contractor and electrician in Sonoma, California, Clayt spent the founding years of Arrowtown Construction in New Zealand, building elaborate custom luxury homes with an emphasis on sustainability and green concepts, and learning leadership artistry and professional client relations.  The company is named after a small mining town in New Zealand in which Clayt was moved by the alpine river setting and inspired by the classy, unique architecture and the good hearted nature of the people around him.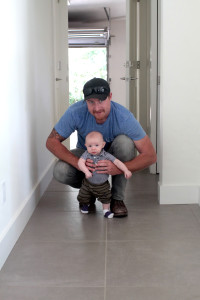 Benjamin Love
Executive Contractor
Benny joined the Arrowtown team in February of 2014 and began immediately with the remodel of the historic Valley of the Moon winery in Sonoma and has since helped spread their services into the Napa Valley. He originally studied Anthropology while he worked construction through his college years at Western State in Gunnison, Colorado, thus encouraging his thirst for travel and experiencing new cultures.  This hunger to explore, brought Ben to Nicaragua where he successfully opened and operated several businesses from a hospitality driven Surf Lodge on the beach to the design and build of custom vacation homes, furniture and general infrastructure such as roads, water wells, electric and septic systems. Because his projects were mostly created upon raw land with limited resources, he was forced to learn all facets of the build and was expected to be an engineer, architect, designer and builder. Most all furniture, cabinetry and windows were built by hand and Ben became a significant pioneer of the growing surf region of Tola, Nicaragua. His five years in Nicaragua made him incredibly resourceful with an "anything is possible" attitude and his fifteen years hospitality experience keeps client communication clear and satisfied.   Ben brings his tenacity, organization, energy, optimism and creativity to the Arrowtown team and prides himself on keeping everyone on track and the clients informed, calm and happy.
At Arrowtown Construction, we acknowledge our sub contractors and suppliers as partners in our success and believe in always providing genuine, virtuous service to our clients with authentic work ethic. Our sub contractors have over 20 years of construction experience and are experts in their fields.
We offer detailed budgets and consultations to better serve our clients and keep them clear and informed on all aspects of the build. Our goal is to maintain the client's vision throughout the build and to achieve their objectives with quality and accountability.